Foster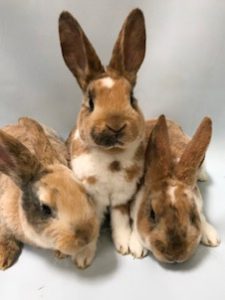 Help save the life of a shelter rabbit!
We always have a need for fosters.  Since we are a modest all volunteer organization we have limited supplies for fosters so it is greatly appreciated if you can supply your own.  Necessary supplies include an exercise pen, litter box, timothy hay, Oxbow pellets, water bottle, and rabbit toys.
Fosters care for the rabbit(s) at their homes.  Fosters must be available to bring the rabbit(s) to one of the Folsom Petco locations for Adoption Events or when requested to meet with an interested adoption candidate.
Please fill out the foster form below or email us.
Foster Questionnaire