Fosters Needed for Rabbits at a Research Lab
We are in need of fosters so that we can save the lives of 16 female rabbits currently at a research lab. The lab will release them to us as soon as December 2022. Will you help us safe a life by fostering one or more of these precious rabbits who have endured the cruelty of animal testing?
Send us an email to friendsofunwantedrabbits@gmail.com.
All the rabbits are New Zealand females who are young. They look like Lola pictured below who was also rescued from  research lab.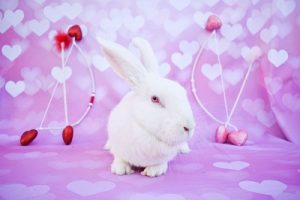 WHISKERS & WINE – SEPTEMBER 30TH
Join us in raising money for Teaching Everyone Animals Matter (T.E.A.M)  by attending this years Whiskers & Wine Event.  All proceeds benefit the animals at the Bradshaw Animal Shelter.
T.E.A.M. pays for all spay/neuter cost for the rabbits that come into the Bradshaw Animal Shelter. They also provide medical treatment for the shelter rabbits.
Fabulous live and silent auction items along with great food, wine and fun!
Click here to purchase tickets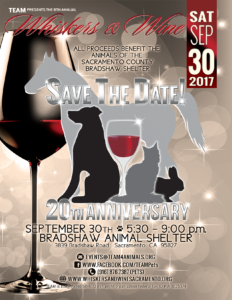 BIG DAY OF GIVING – MAY 3RD 
Starting at midnight on May 3rd, Friends of Unwanted Rabbits will be joining the Sacramento County Animal Shelter and Teaching Everyone Animals Matter (TEAM) for the BIG Day of Giving – a 24 hour giving challenge to support  local nonprofits that make the Sacramento region the place we call home.
In its third year, the BIG Day of Giving has raised nearly $9 million for nonprofits serving our region. Join our community on May 3rd for a celebration of philanthropy and put your money where your heart is!
Follow us on Facebook https://www.facebook.com/FriendsofUnwantedRabbits to help us win prize challenges!
Donate at https://bigdayofgiving.org/npo/bradshaw-animal-shelter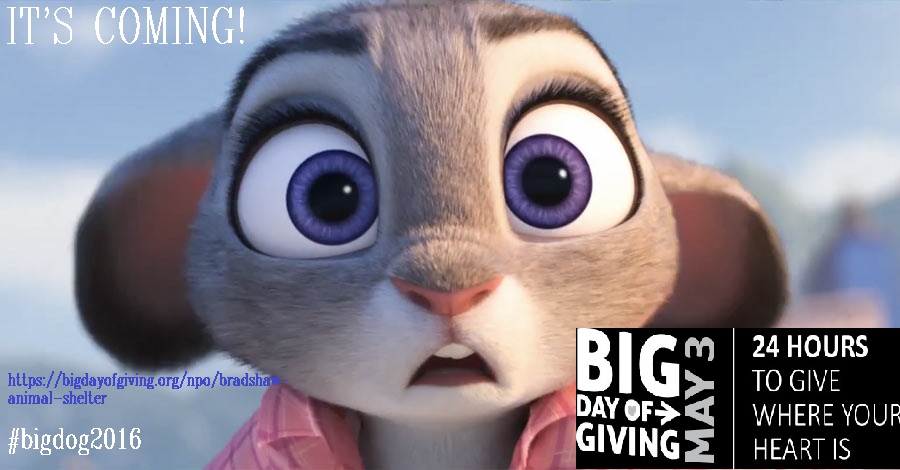 Mobile messaging powered by Mobilecause">" target="_blank" rel="noopener" data-mce-href="http://Mobile messaging powered by Mobilecause">SUBSCRIBE
CARY GRANT NEEDS EMERGENCY SURGERY
This beautiful Harlequin Rex was abandoned last night at an after hours emergency Vet clinic. He is currently with one of our Vets who is performing surgery to remove the abscess and a tooth that has grown into the side of his cheek. Please send him good thoughts.
28 RABBIT SAVED FROM GOING TO SLAUGHTER
All 28 Beautiful rabbits are safe & being transported to rescues, where they finally get to begin a hoppy life.
It's been a very difficult few days. We found out the rabbits needed to be saved from going to slaughter right after Hoppington passed away. It was difficult to organize this rescue while grieving the loss of such a sweet rabbit. But we knew we had to carry on & help these 28 rabbits discover a beautiful life. We've endearingly called this the Hoppington Rescue, in the memory of a courageous rabbit who had to endure a lot of pain in his young life. Thank you Hoppington, you gave us the courage, strength, and motivation to save the lives of 28 of your friends. ❤?
Thanksgiving Day house fire leaves rabbits homeless
http://therabbithaven.org/news/2015/SJFire_112815.html
FUR T-SHIRTS $23.00
Various colors, sizes, and styles available
Purchase a one of a kind FUR T-Shirt at our Adoption Events or by emailing us at teamfur@gmail.com
Proceeds go towards medical and spay/neuter costs for rescued rabbits!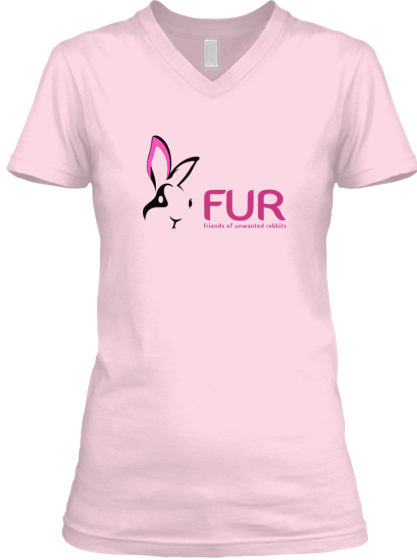 HELP RABBITS AND GET A PHOTO OF YOUR PET WITH SANTA!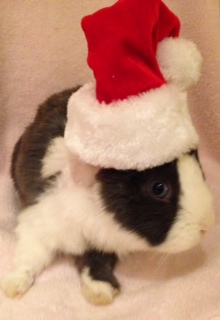 Photos with Santa will be held Saturday December 6th & 13th from 1:00 to 4:00 pm at Petco in Folsom, located at 855 East Bidwell Street
Spread holiday joy and help rabbits in need by participating in the Folsom Petco's annual Photos with Santa Event. Pose with or without your pet next to Santa and bring home a 4″x 6″ photo in a keepsake frame. 100% of your $9.95 purchase will benefit homeless animals through the Petco Foundation.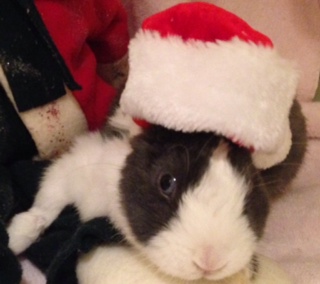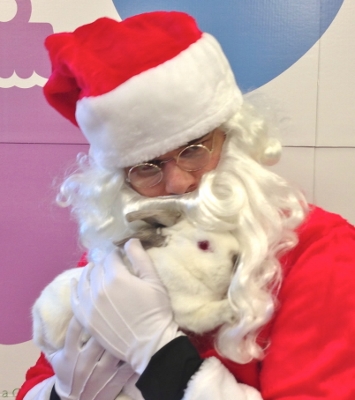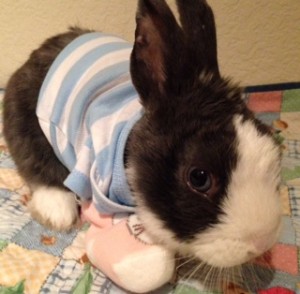 Peanut Needs Your Help!
Sadly Peanut the Bunny suffered an animal attack and has extensive wounds that have required a lot of medical care. FUR and TEAM are looking to raise money to help ensure Peanut continues to receive the care he needs to one day soon hop into his "furever" home!
Any help you can offer would be greatly appreciated! 🙂
Find out More & Donate: Fundraiser for Peanut is now closed. Thank You for your support!
Read More
Whiskers & Wine
FUR has entered five gift baskets in the silent auction for the Whiskers & Wine Fundraising Event to be held September 21st at the Sacramento County Shelter on Bradshaw Road. Proceeds from the gift baskets that FUR donated will benefit our rescued rabbits. Check out the Whiskers and Wine flyer for information on how to buy tickets to this event. Attend and bid on our adorable rabbit themed gift baskets!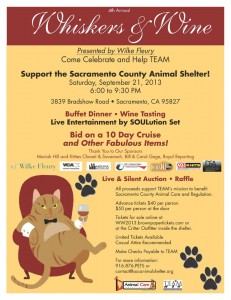 Here's what's in each of our gift baskets.
Le Lapin Pumpkin Spice Breakfast Tray
Bee Kind Honey Farm Tray
Orange mixing bowl
Pumpkin Spice Bread Mix
Pumpkin Spice Scone Mix
Pumpkin Spice Pot de Crème Mix
Pumpkin towel
Carmel Pumpkin pie coffee
Green wire whisk
Green spatula
Mini measuring cup
Measuring spoons
Glass Rabbit from Czech Republic
Le Lapin Winter Warm Up
Chalkboard wooden farmhouse bin
Purple hand knit winter warming scarf
Bailey's Irish Cream
Starbucks Anniversary Blend Whole Bean Coffee
Two Butterfly Coffee cups
Dark Chocolate Bar
Rabbit Coaster
Pursuit of Hoppiness Ale Basket
Confusion Glass Dog Pin handmade
By Artist Dianne Van de Carr
Red hand knit winter warming scarf
Pursuit of Hoppiness Ale (4)
Hop Notch Ale
Sea Dog Raspberry Ale
Two Pumpkin Ale Glasses
Le Lapin Harvest Wine and Pasta Basket
Confusion Glass Bunny plate handmade
by Artist Dianne Van de Carr
Rabbit Ridge red wine
Brix Chocolate for wine
Garlic and Parmesan dipping oil
Rabbit wine bottle stoppers
Fall Harvest pasta
Dave's Gourmet Butternut Pasta Sauce
Carrot Kitchen towel
Italian Olive Oil
Rabbit ears pepper grinder
Adopt-A-Thon 
Interested in adopting a rabbit or learning about rabbits as house pets? Attend our next adoption event! Bring your altered rabbit to our event and we will help find him/ her a bunny friend.