Just in time for Christmas. Christmas Bunny T-Shirt. Order by November 21st and your
T-Shirt will arrive Between December 3rd and December 12th. Lots of colors and styles to order. Support spay/neuter and medical expenses. Click here to Shop
https://www.bonfire.com/christmas-bunny/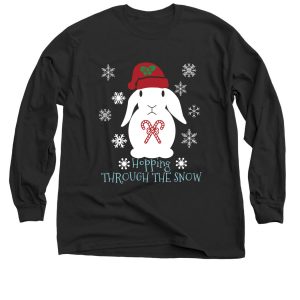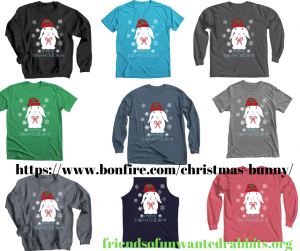 Believe! Believe in the bunny. Believe in love. Believe in giving. Believe in hope. Believe in Luck(y). 
Inspired by our love for Lucky this original custom designed t-shirt will support medical expenses for rabbits that are sick or injured. Rabbits like Kiki and Sunshine that have ongoing medical expenses. 
The perfect Christmas present for Rabbit lovers!
Thank you for supporting Friends of Unwanted Rabbits! Click here to Shop