Any adoption is a commitment of time, resource and love! We often get questions about whether a rabbit needs a companion or how much more effort is required to take care of more than one bunny. Below are some considerations to help you make the right decision for your household.
Q: Won't having 2 rabbits – especially bonded ones – take away my special time and bonding moments?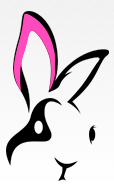 As much as we try, human companionship can never fully replicate this bond.  This is not to say that you will be excluded; from a rabbit's viewpoint, the more the merrier as they are designed to live in large communities and a pair of bonded house rabbits will include the humans in their 'warren'.
Q: How much more complicated or harder is it to have 2 rabbits?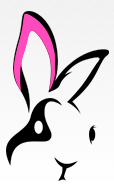 There is certainly the cost to consider as you will need additional hay, food, and litter pellets. But a bonded pair can actually help with your peace of mind knowing that when you are out of the house, they can rely on each other for companionship which in the end, will help the rabbits with their own emotional needs and help their behavior and temperament.
Q: Is having 2 rabbits more work to take care of?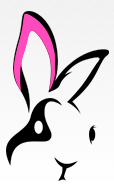 Taking care of two rabbits is no more work then taking care of one. Bonded rabbits share everything from the litter box to food bowl, toys, and water bottle/bowl. Housing them together in an exercise pen is an ideal way to give two rabbits plenty of room to play until you get home to let them out to roam. Rabbits that are not destructive can be allowed free roam of the home.
Current bonded rabbits that are waiting for a forever, loving, indoor home. Contact us at teamfur@gmail.com if interested in adopting or Visit our Adoption Event on May 5th from Noon to 4:00pm at Petco – 855 East Bidwell, Folsom