Purchase a Peace, Love & Hoppiness T-Shirt to benefit our rescued rabbits
Design 2
🐰 Lots of colors and styles to choose from. Proceeds benefit Friends of Unwanted Rabbits
💜
🐇
💜
The designers at Bonfire have edited our t-shirts so that the bunny is printed in white to show up better.
💜
🐇 We think it looks buntastic we hope you do too
🐰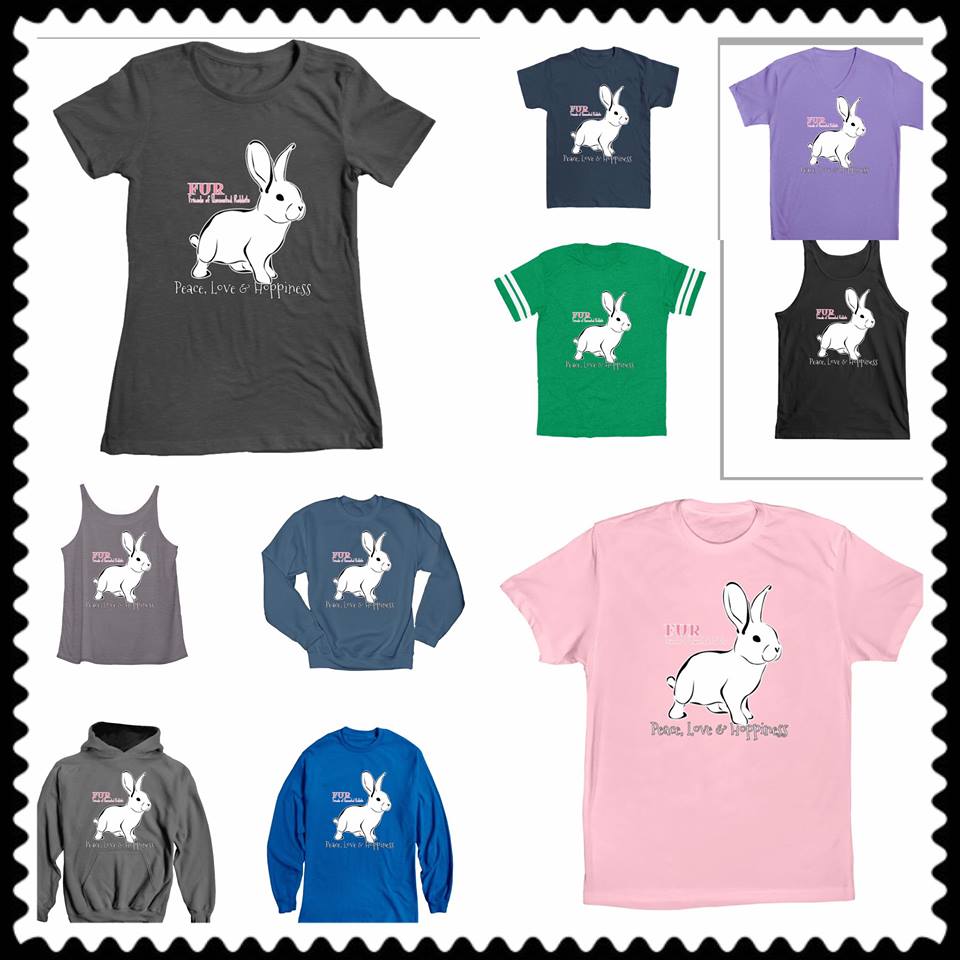 Two fabulous designs to choose from
Design 1 – Lots of colors and styles to choose from! All proceeds benefit our rescued rabbits to help pay for medical care needs and spay/neuter.