Vincent was rescued from a shelter that was going to euthanize him. He is a super sweet and curious bunny. He is simply adorable with what looks like white socks he's wearing. Vincent is neutered and vaccinated against RHVD2. He would love to have a bunny friend.
Upcoming Adoption Events
12pm to 4pm in...
Read more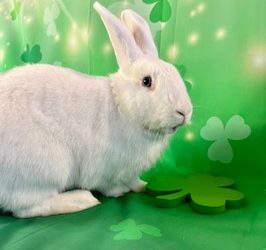 Soju is a shy girl who needs someone who is patient and gentle. She has excellent litter box habits. She is very curious and likes to explore and play once she warms up. She would do best in a home with older children. She is one of Bailey's babies. Soju is spayed and vaccinated against...
Read more