River is a male neutered Netherland Dwarf mix. He was rescued by the American River on June of 2018. River is a sweet rabbit who loves head rubs. He is quiet independent rabbit. River LOVES to binky and LOVES to have a lot of space to run around in. Ultimately River would be a...
Read more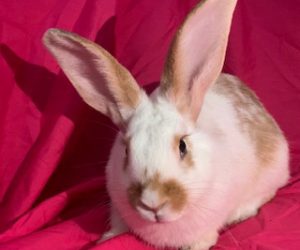 Boujee the baby bunny! This little girl is cute, curious, and an absolute love! While her looks belong in Hollywood her love of toys belongs alongside wolverine! Cardboard doesn't stand a chance against this pair of chompers! And if she gets a case of the zoomies not even Flash himself could keep up! Boujee...
Read more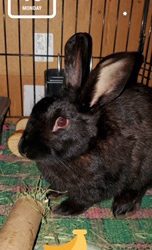 Lucky is a neutered male. He is approximately 6 months old. Sadly, Lucky was abandoned outside with several other rabbits. Fortunately, volunteers were able to rescue him and his friends. Lucky is an energetic playful rabbit. He is constantly on the move. He gets along well with cats. He needs a forever indoor home where he will...
Read more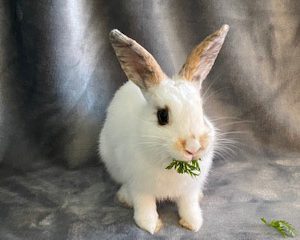 Cooper is a young male bunny. He was sadly abandoned outside to fend for himself. Rabbits don't know how to care for themselves outside. They can starve to death, be killed by a predator, get hit by a car or succumb to heat stroke if the temperatures are over 80 degrees. Cooper is safe now in a...
Read more