Vincent was rescued from a shelter that was going to euthanize him. He is a super sweet and curious bunny. He is simply adorable with what looks like white socks he's wearing. Vincent is neutered and vaccinated against RHVD2. He would love to have a bunny friend.
Upcoming Adoption Events
12pm to 4pm in...
Read more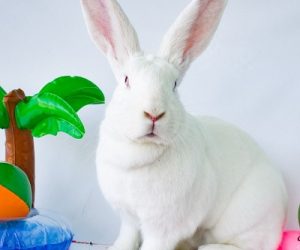 When we rescued Turtle from a research lab, she earned her name because she was too scared to come out of the carrier for 2 days. Now Turtle is one of the friendliest and most loving bunnies her foster family has ever known. She loves snuggles and attention, and REALLY loves hay! She also enjoys...
Read more