The Be Kind to Bunnies T-Shirt was inspired by rabbits like Oliver and Johnny. Oliver was a victim of abuse. Many in the US gave a voice to Oliver who was in the UK. This ultimately lead to his rescue and a new home. Johnny faced being euthanized after being abandoned with a cancerous growth...
Read more
Scentsy Fundraiser! The consultant is donating her commission to Friends of Unwanted Rabbits. What's so great about Scentsy warmers is that they don't require a candle so they are safe. Check out all the fabulous items to order! 
Shop Here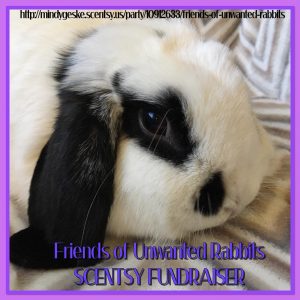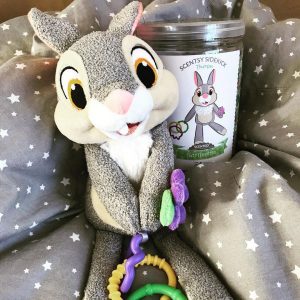 Read more
Spread a little Peace and Love for Bunnies in need! Purchase a t-shirt to support rabbits like Bailey. Bailey was abandoned outside, left to starve. Charlie was rescued from a rabbit meat farm, scared and alone. Frosty was left in a box with a severely broken leg that had to be amputated. Proceeds will go to...
Read more
$5 From Every Box Sold Will Be Donated to Help Frosty
Christmas is about giving, and with all this talk of presents it's important to remember all of the little ones that won't be spending Christmas in their forever home. But that doesn't mean we can't still spoil them and send them some long-distance...
Read more