Buttercup is the Mama to Westley. Buttercup was rescued from a local shelter where she gave birth. Buttercup and Westley would like to be adopted together. Mother and son are very attached to one another. Buttercup has been spayed. Westley is neutered. Both have been vaccinated against RHVD2.
FOLLOW US ON FACEBOOK
 & 
INSTAGRAM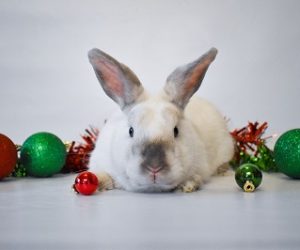 Adopted March 12, 2022! Kannin is by for the most special foster his foster Mama has had the pleasure of having. It's incredibly evident he has never known love or even basic care and our hearts break to even think of what he must have gone through. Kannin was rescued from an animal cruelty case. He...
Read more